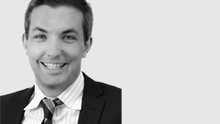 Sales & Marketing Consultant
Lachlan Humble – Glynis Austin Properties
All Properties. All Markets.
With a background in the Hotel and Hospitality industry and studies of International Hotel and Tourism Management at Qld University, it is no wonder that Lachlan Humble is big believer in customer service.
His training has given him a real sense of customer needs, which translate into effective communication skills and industry knowledge, the fundamentals of becoming a successful real estate professional.
Lachlan has joined Glynis and her team with the drive and commitment to do the best he can for his clients. His dynamic and intelligent approach to his marketplace ensures that no stone is left unturned in the search to unearth the perfect buyer for a property. Lachlan's outstanding record of sales success speaks for itself.
- A superior level of service
- Outstanding results for clients
- Trustworthy and reliable
- Extensive market knowledge in Inner City Brisbane
- Part of an Award Winning Team consistently in the top 5 in Queensland based on Settled Commission for the Ray White Group over the past 5 years
Glynis Austin Properties - Ray White Paddington 181 Given Tce Paddington QLD 4064
Email: lachlan@glynisaustin.com
Mob: 0438 688 347 || Ph: 07 3511 4148 || Fax: 07 3367 2702
To view Glynis Austin Properties current listings, visit glynisaustin.com