At Ray White Paddington (Qld), we are fortunate enough to have our own highly skilled in-house marketing and content creation team. This helps us stay ahead of our competitors with regards to marketing our listings, as well as enabling us to engage with our Inner-West community in ways that we never could before.
What does this mean for our team?
Our in-house digital team provides support to all of our sales and property management agents. All members of our team have the opportunity to receive social media training and support, and on-trend suggestions for how they can enhance their digital strategies. In addition to this, our team also have access to our content creation department. This could include capturing content such as social media photos, team photos, market update videos, virtual inspection videos, and any other personal branding content ideas that will improve their client offering and market presence.
What does this mean for our vendors?
By providing an in-house digital team to our agents, this enables them to provide the most on-trend marketing strategies for our vendors, in addition to high-quality content that will make any listing stand out from others in the market.
If you are interested in learning more about the support you can receive from our digital team, either as an agent or as a vendor, please do not hesitate to contact us.
WHAT OUR TEAM HAVE BEEN UP TO
To stay up to date with our most recent Virtual Inspections, Property Videos, Market Updates, and Behind the Scenes of our Team and Office, be sure to Subscribe to our YouTube Channel.
DAY IN THE LIFE OF OUR AGENTS
Agent Takeover #1 | Harrison Mastrapostolos
Agent Takeover #2 | The Abboud Team – Mathew Abboud and Nik Vidakovic
Agent Takeover #2 | Luke Dawson
A MESSAGE FROM THE PRINCIPAL – GEORGE'S LATEST UPDATE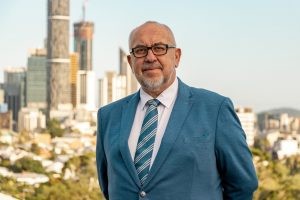 Is it too early to start making predictions regarding the property market post COVID-19?
Will the current period of uncertainty have a long term impact on the Australian property market?
It should be noted that our market place is strongly resilient. Over the last 30 years the market has experienced both economic and political shocks – GFC, 9/11, Pilots strike. These events have seen the market around these times drop but recover quite quickly.
Economists who have predicted dramatic falls of recent times are now reviewing their forecast. Previous notions of 20% drops are being revisited to 5% – 10%. Many market places are experiencing low supply which has provided a buffer against a dramatic fall in prices. Brisbane prices month on month have held relatively firm.
What does this mean for the property market ahead? Demand will remain consistent.
Regards,
George Hadgelias